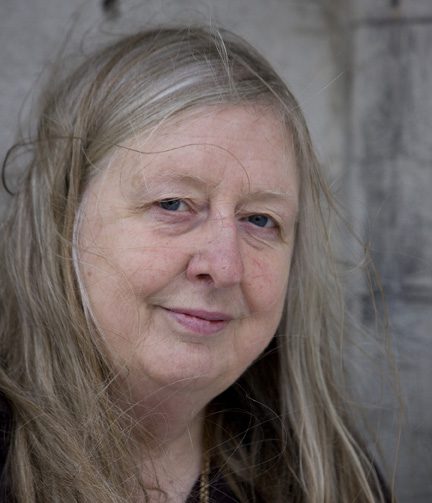 Eiléan Ní Chuilleanáin has been elected Saoi by the members of Aosdána. Eiléan now becomes the 21st Saoi in the history of Aosdána.
The honour of Saoi is bestowed for singular and sustained distinction in the arts. Eiléan will be presented with the symbol of the office, a gold Torc, later in the year.
The other Saoithe are Roger Doyle, Seóirse Bodley, George Morrison, Edna O'Brien, Camille Souter and Imogen Stuart. 
Eiléan Ní Chuilleanáin
Born in Cork in 1942, Eiléan Ní Chuilleanáin studied at University College Cork, and at Oxford University. Her collections of poetry include Acts and Monuments (1972), which won the Patrick Kavanagh Award in 1973; Site of Ambush (1975); The Second Voyage (1977); The Rose Geranium (1981); The Magdalene Sermons (1989), which was nominated for the European Literature Prize in 1992; The Brazen Serpent (1994); and The Girl Who Married the Reindeer (2001).
She won the O'Shaughnessy Prize for Poetry from the Irish-American Cultural Institute in 1992. In 1975 she co-founded Cyphers, a literary magazine, with Pearse Hutchinson, Macdara Woods and Leland Bardwell. She is a fellow of Trinity College, Dublin, where she has taught English since 1966; she also teaches on courses in literary translation and comparative literature.
She has translated poetry from several languages: The Water Horse from the Irish of Nuala Ní Dhomhnaill, with Medbh McGuckian, Verbale/Minutes/Tuairisc from the Italian of Michele Ranchetti, with Cormac Ó Cuilleanáin, and After the Raising of Lazarus from the Romanian of Ileana Malancioiu.