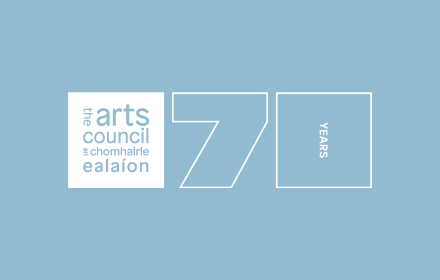 A series of blogs from Aosdána members Ciaran O'Driscoll, Aideen Barry, Mary O'Malley, Evelyn Conlon and Bernadette Kiely have been commissioned by the Arts Council in celebration of its 70th year, exploring creativity and collaboration.
The blogs come in the wake of the very successful Curiosity podcast series, which saw several Aosdána members talk to comedian and podcaster Maeve Higgins about their artistic processes.
Aideen Barry
Artist Aideen Barry recently shared the story of how she came to work on her biggest commission to date, Klostės, Barry's first feature film.
'Klostės, an art film created through collaboration with citizens of a European Capital of Culture' 
Evelyn Conlon
Novelist and short story writer Evelyn Conlon sets about unpicking her working practice.
'What's Birds Got To Do With It'
Bernadette Kiely
Bernadette Kiely contributed the video piece 'The River, The Pit and the Power of Local Knowledge'
'The River, The Pit and the Power of Local Knowledge'
Ciaran O'Driscoll
Meanwhile, poet and novelist Ciaran O'Driscoll reflected on his collaborations with the late artist and printmaker, David Lilburn.
'Collaborating with Dave Lilburn'
Mary O'Malley
Mary O'Malley contributed the piece 'The Locked Down Cat'