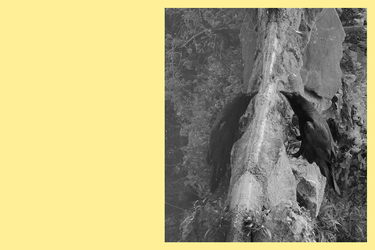 The Ireland at Venice 2022 Curatorial Team, Temple Bar Gallery + Studios will present Niamh O'Malley's Gather, at the Irish Pavilion, La Biennale di Venezia 2022.
Gather begins in Niamh O'Malley's workspace in Temple Bar Gallery + Studios (TBG+S), Dublin, where stone, steel, wood and glass are shaped, composed and assembled. To do so, to make solid and visible is a particular compulsion of O'Malley's, a silent but physical response to a precarious time. She is interested in negotiating between the surfaces of the world, how objects and spaces can speak, and how an exhibition can somehow anchor, contain and describe distance. There is comfort in touch, in knowing the edges of things and, during a period of time when we are so much in our heads, O'Malley reminds us that we are also, acutely and collectively, in the world.
The Venice Biennale has for 120 years been one of the most prestigious cultural institutions in the world. The Biennale was established in 1895, when the first International Art Exhibition was organised. In the 1930s new festivals were born: Music, Cinema, and Theatre and the Biennale  took on the multidisciplinary character that it has to this day. The Biennale has an annual attendance of over 500,000 visitors.
The Venice Biennale remains the most important international showcase for contemporary arts. The biennial International Art Exhibition offers a unique opportunity for Ireland to showcase Irish contemporary art on a global stage. The Biennale is a vital platform for Irish artists, curators and commissioners to gain international profile and to generate opportunities. The Venice Biennale serves as a global showcase for artists and offers a prominent platform for Irish artists to engage with international audiences, curators and gallerists.
Since 2005, national representation at the Venice Biennale has been a Government initiative led by Culture Ireland in partnership with The Arts Council.  Both partners consider the Venice Biennale to be an important opportunity for artists' development and for Irish curators to work in an international context. 
Following their presentation at Venice, the Ireland at Venice exhibition subsequently returns to Ireland for a National Tour. The Arts Council is delighted to be in a position to continue to support the Irish presentation of the Ireland at Venice National Tour, as part of the commitment to our ten-year strategy: 'Making Great Art Work' which aims to support artists to create ambitious, innovative work and to engage audiences across the country.
The Curatorial Team, Temple Bar Gallery + Studios will present Niamh O'Malley's Gather, at the Irish Pavilion, La Biennale di Venezia 2022. To view the artists and commissioners that have represented Ireland at Venice Biennale from 2005-2019, please visit the Ireland at Venice Archive.
An open call is issued biennially to invite expressions of interest for the appointment of the Curator and Commissioner of Ireland's National representation at Venice. The selection of the team to represent Ireland is made following an open, competitive process with international jury members, in partnership with Culture Ireland and The Arts Council.
Niamh O'Malley and the Irish representation at 59th Venice Art Biennale in 2022
Niamh O'Malley was born in Co. Mayo, and lives in Dublin, Ireland. She has made numerous major exhibitions in recent years including The Douglas Hyde Gallery, Dublin; Bluecoat, Liverpool; RHA, Dublin; Lismore Castle Arts; Grazer Kunstverein. O'Malley will hold a solo exhibition at John Hansard Gallery, Southampton in November 2021.
A series of conversations between O'Malley and other artists will be recorded in her TBG+S studio, produced by Ian Maleney, founder of Fallow Media and TBG+S Commissioned Writer 2020. A documentary film presenting a portrait of O'Malley, by award-winning filmmaker and TBG+S studio artist Jenny Brady, will be released in early 2022. These collaborations will serve to further articulate the process from research and reflection to the tangibility of the studio and workshop production as the work materialises and travels towards Venice.
An artist's book published by TBG+S will coincide with the opening of the Venice Biennale in April 2022. Designed by Alex Synge / The First 47, this visual document and object will augment O'Malley's exhibition with new images and writings including commissioned responsive texts by Brian Dillon, Lizzie Lloyd and Eimear McBride.
Ireland at Venice 2022 will continue as a National Tour curated as a multi-venue exhibition and public engagement programme during 2023. Niamh O'Malley's Gather will be presented at The Model, Sligo; Temple Bar Gallery + Studios, Dublin; and Golden Thread Gallery, Belfast. The National Tour will be accompanied by an online and in-person public engagement programme presented by Mayo Arts Service and Mayo County Council.
Temple Bar Gallery + Studios supports the development of artists and creation of art. The TBG+S Curatorial Team comprises Clíodhna Shaffrey, Director, and Michael Hill, Programme Curator.
Ireland at Venice is located in the Arsenale section of the Biennale Arte and open to the public for the duration of the Biennale, taking place in 23 April – 27 November 2022. 
For more information please visit: International Art Exhibition at the Venice Biennale