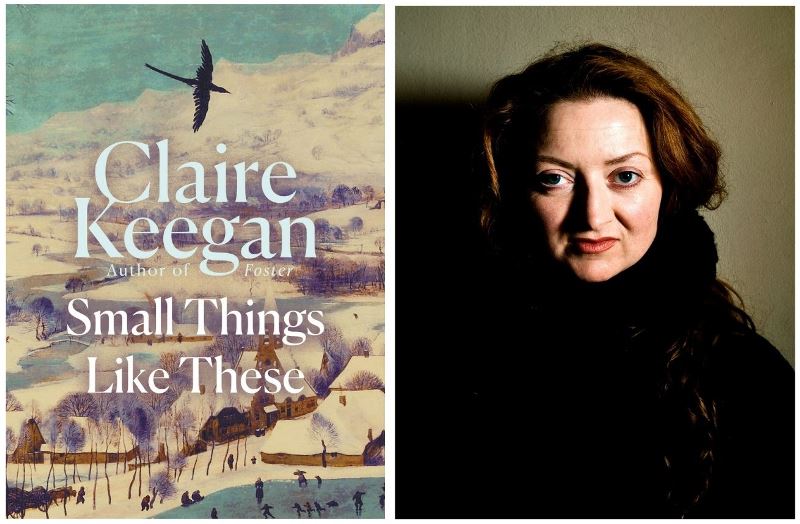 Claire Keegan has been listed among 13 writers of fiction recognised on this year's Booker Prize longlist for her novel Small Things Like These.
Set in a small Irish town in 1985, the novel tells the story of family man and coal merchant Bill Furlong, during the weeks leading up to Christmas as he faces into his busiest season. While delivering an order to the local convent, Bill makes a discovery which forces him to confront both his past and the complicit silences of a town controlled by the church.
This year's Booker Prize selection was made from 169 novels published between 1st October 2021 and 30th September 2022 and submitted to the prize by publishers. The shortlist of six books will be announced on 6th September and the winner will be announced on 17th October. Small Things Like These is the shortest book recognised in the prize's history, at 116 pages. 
From Wicklow originally, Claire Keegan's first collection of stories, Antarctica, was a Los Angeles Times Book of the Year. Her second, Walk the Blue Fields, was published May, 2007. It was Richard Ford's book of the year. Keegan's acclaimed 'long, short story' Foster won the 2009 Davy Byrnes Short Story Award 2009. Foster appeared in the February 15, 2010 issue of the New Yorker and was listed in that publication's "Best of the Year" list.
Her stories have won several awards including The Hugh Leonard Bursary, The Macaulay Fellowship, The Rooney Prize for Irish Literature, Davy Bynre's Irish Writing Award, The Martin Healy Prize, The Olive Cook Award, The Kilkenny Prize, The Tom Gallon Award and The William Trevor Prize, judged by William Trevor. Twice was Keegan the recipient of the Francis MacManus Award.
This week, Claire will also be in conversation with literary journalist and commentator Alex Clark (The Guardian, Observer and Times Literary Supplement) at the All Curious Minds HERE stage at the All Together Now Festival.